The #besomebody story.
The biggest thing about #besomebody is that it started so small.
What began with a simple tweet back in 2009, transformed into the fastest growing and farthest reaching Motivational Movement in the world. Besomebody content and events now reach more than 10 million people in 180 countries.
In 2015, we took the next step – moving beyond inspiration to implementation. Besomebody became
the world's first Experience Marketplace
where you can learn or teach anything you're passionate about by booking experiences with talented people around you. The host of the Experiences – who we call "Passionaries" – get to make money doing what they love.
As a host, you keep all the money you make
(3% credit card processing fee). We're just here to help.
Our Marketplace is available via the free #besomebody iOS app. Download it
here.
We've been recognized by leading publications like
USA Today
,
Entrepreneur
,
Venture Beat
and
Tech Crunch
, and our company was honored at the Capital of Texas Awards with the
"Rising Star Award"
as the best new company in Austin, Texas. We also went swimming with the Sharks in 2016, and were able to share our app, story and mission to the world.
While our Experience Marketplace continues to grow, we're onto something even bigger.
Along this journey we've realized that to help people live their passion, we need to enable them to learn the skills necessary to get jobs they love. And while one-off Experiences are helpful and fun, if they don't lead to a job, then they will always be a "side thing."
So we've taken all that we've learned, and we're developing an entirely new product: a series of vocational training Paths that will give you the skills you need to get a job in an industry you love. No bullshit.
Together, we'll help people begin the Path to their passions. Our new product launches February 2017.
Request an early invite
here.
Background:
The Beginning.
#Besomebody began in 2009 as the personal mantra of Founder, Kash Shaikh, and grew as he poured it into his passion of writing when he created the #besomebody blog in 2011. On
the blog
, he shared real, raw, personal emotions and experiences while traveling the world as an executive for
Procter & Gamble
and
GoPro.
He visited 43 countries during those years, spending the majority of his time working in some of the poorest countries in the world. The people he met during those years - the conversations they had and the experiences they shared - changed his life. He learned that we are all a lot more similar than we are different, and that
finding our purpose
and living our passions was a common mission for people across the world.
Then, something amazing started to happen. People across the world began to share their OWN passions using the #besomebody hashtag. And it grew. Fast… Today, it's exploded from one man's mantra, to a passionate community, to
the most diverse, open and inclusive movement in the world
– no borders, no boundaries, all countries, colors, cultures, races, religions and ages. A movement about YOU. And what YOU love. YOUR personal passion. And that's why it's grown so fast. From Austin to Boston and Mexico City to Manila, passion is the universal language.
#Besomebody content reaches nearly 5 million people in 180 countries. This movement has been built by
passionate people all over the planet.
The #besomebody hashtag is used and shared more than 1000 times everyday, inspiring people to center their lives on their passions.
The #Besomebody App – The World's First Experience Marketplace.
Our Experience Marketplace
was based upon a simple but bold model that we call "The Passion Economy". In this model, people can make money doing what they were passionate about as long as they share that passion with others. And we believe that teaching is the purest, most powerful form of sharing. So we built a community and business around that. And soon, in our test market of Austin, Texas, hundreds of people – "Passionaries" – were making money doing what they loved. Tyler Livesay was making money teaching Motocross. Waz Chaudhry was making money teaching Skydiving. Kim Press was making money teaching Pottery. And the list went on…. In one year, Austin Passionaries made nearly $100,000 sharing their passions with others through thousands of Experiences across the city. Users got to learn and enjoy themselves in
over 400 different passion areas
, encompassing all forms of art, athletics, entrepreneurship and adventure.
It has been awesome, and we're excited to watch this model grow and evolve as we expand to more cities around the world.
But we also felt it wasn't enough. Soon we learned that the 'ad-hoc' or one-off Experience model wasn't adequate to enable deep, skills-based learning. And it also was limiting – people had to have the time and money to learn, and the cost became INCREMENTAL to their primary learning options (i.e. college, trade school, online learning, etc).
So we began building, again.
A New Path for Learning.
Keeping the original ethos of the passion economy - as well as all that we've learned about people, experiences and learning – we set out to build a product and model that could enable real learning and actual employment.
We're focused on building a Path that will REPLACE current options for learning, not be in addition to them...
Which means that it won't cost people more money, it will save them money. And more importantly, it will be higher quality learning that focuses on practical, vocational training. It will be based on your passions, taught through experiences, and endorsed and driven by Employers. We'll make sure that you not only learn a lot, but that you get a job afterward. No bullshit.
In addition to what we learned in Austin, there are a lot of important things happening in the world that make NOW the right time to create a new Path for learning:
Student Debt:

2015 was a record year for student debt ($1.2 Trillion). Student debt will reach $6 Trillion in 10 years.

Skills Gap:

2016 is a record year for job openings with over 5.5 Million. But less than 20% of applicants meet the job qualifications.

Career Preparedness:

Only 11 percent of business leaders believe that colleges prepare students effectively for the workforce.

AI Revolution:

There will be net loss of 5 million global jobs by 2020 due to automation, including 47% of jobs at risk in the U.S.

Learning Efficacy:

According to Princeton University, 90% of knowledge is acquired through on-the-job experience and role models.
It's been a long, crazy, tough, beautiful 7 years... We've learned a lot and we've lost a lot. We've built big things, and made small differences. We've set the bar high, and as soon as it came within reach, we pushed it higher… But through it all, we've stayed true – true to ourselves, true to our community, and true to
our mission.
And that's what we're most proud of.
We have a long way to go, and as we embark on building yet another model and marketplace, we know we'll have many challenges along the way. But we're ready for them. We've learned to love
"The Trenches."
And we know that with your help, we can build this. We can help you live your passion… Which is all we've been trying to do since this whole thing started with a single tweet back in 2009.
Thank you for your support. We're building this together.
#besomebody.
Our Manifesto.
Our Team.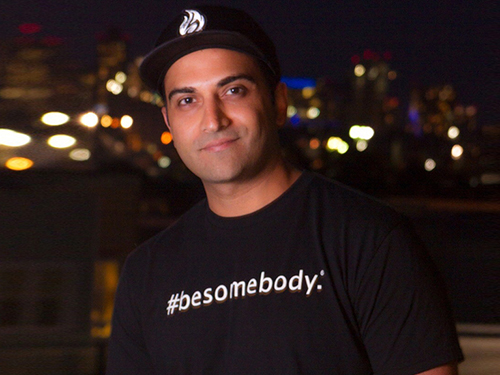 Kash Shaikh.
Founder + Chief Executive Officer.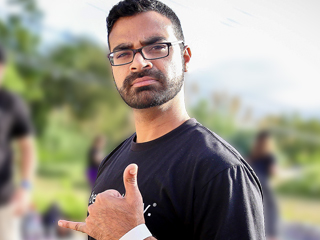 Rick Shaikh.
Chief Design Officer.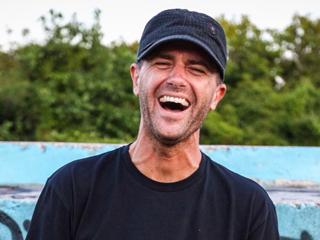 Matt Bennett.
Communications Director.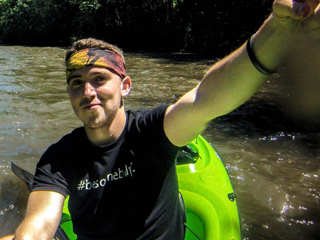 Alex Dorner.
Content Director.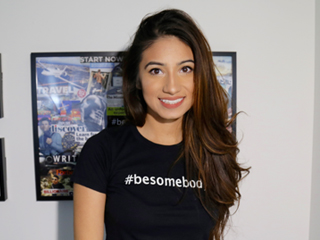 Kayla Monis.
Relationship Manager.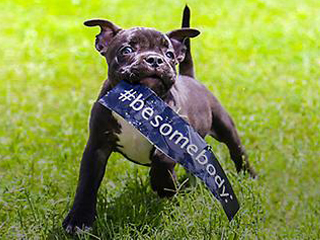 Love.
Human Resources Manager.